Day 43: 2 July 2018
After a long and exciting trip, I used this day to recuperate.
Day 44: 3 July 2018
Along with a friend, I had a good lunch, swim, and relaxation at Islands Brygge Harbor Baths by B.I.G. Architects, one of the most famous Danish architects. The water was still very cold, but we got used to it after a while and I even jumped off the 5m diving platform.
Day 45: 4 July 2018
In order to celebrate the Fourth of July, I rented a GoBoat for 2 hours with 7 other friends and we drove it (extremely slowly) around the canals while chatting, eating, drinking, swimming, and enjoying the views. It was a lot of fun and almost made up for the lack of fireworks and BBQs.
Day 46: 5 July 2018
A generally uneventful day, I did go to dinner with a friend and spotted a cat that seemed to be considering using one of it's 9 lives.
Day 47: 6 July 2018
My lovely friend from CMU, Sarah Mahler, came to visit from Ireland! After settling in, we took a long walk through the city, hitting a couple major attractions along the way.
First, we stopped at the Round Tower, an old tower with a spiral ramp all the way to the top. The architecture was really cool, the views were great, and the company was pretty good too.
Next, we headed to the most photographed area of the city, Nyhavn. The colorful, historic houses lined the canal, which was full of docked sailboats. We got some delicious gelato and ate it along the canal before taking the scenic route back to the apartment.
Day 48: 7 July 2018
With beautiful weather, Sarah, my roommates and I headed for a beach day. We went to "The Snail," a wooden harbor just off the shore with nice seating and a variety of platforms to jump off of. For lunch, Sarah and I found a cute cafe before heading back to the beach. All in all, it was a great day.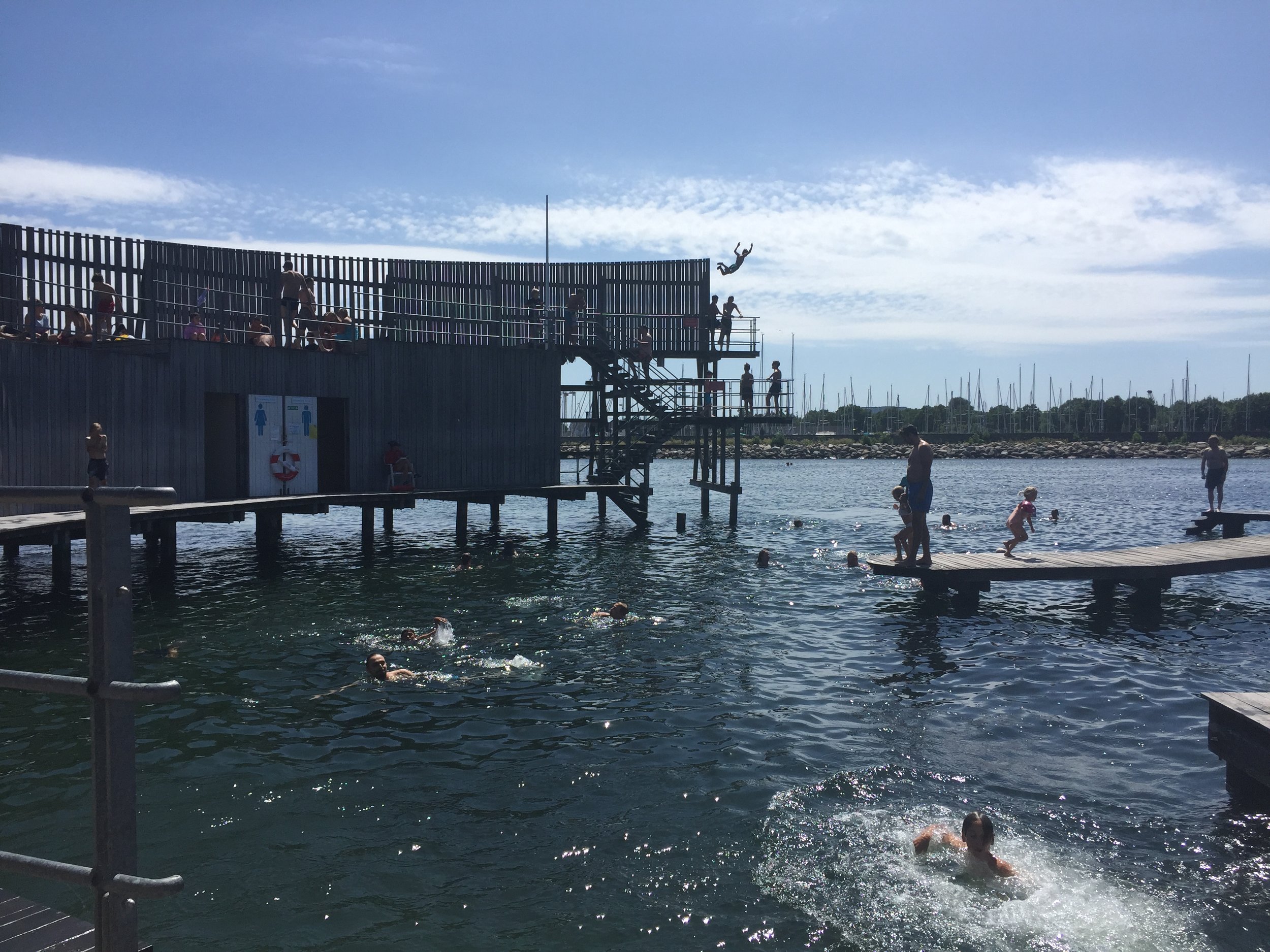 Day 49: 8 July 2018
After Sarah left for the airport, a few of my roommates and I went shopping along a few of the main pedestrian streets. We even found a street musician from San Francisco who had collected a bit of a crowd. Jamal Corrie if you're trying to look him up - apparently he'll be on the Voice USA this fall.