Week 3: Copenhagen, DK | Melrose, SCT | Edinburgh, SCT
Day 15: 4 June 2018
We were lucky enough to go on a great field trip to Brøndby and Hvidovre to visit an artificial island constructed in the '70s and a community owned windmill along the sea. We arrived in Brøndby which was created as a diverse residential community that, today, is quite successful with about 65% immigrants and 35% native Danes that live as a singular community and walked to its artificial island that is now used as a public beach. Over lunch, we met and had a lecture from one of the politicians who orchestrated Køge Bugt Strandpark, the artificial island to combat sea level rising, unsanitary stagnant waters, and frequent flooding. Because of this, we also made the news for a local paper. It's in Danish and the google translation is rough, but check it out here. We then walked along the shore to one of three windmills that is owned by shareholders and provides energy for the local community. The windmill is now 10 years old and is on track to pass its estimated 25 year lifespan. It has also far outperformed expectations, providing enough energy for about 3,000 homes each year and already giving investors a 72% return on investment.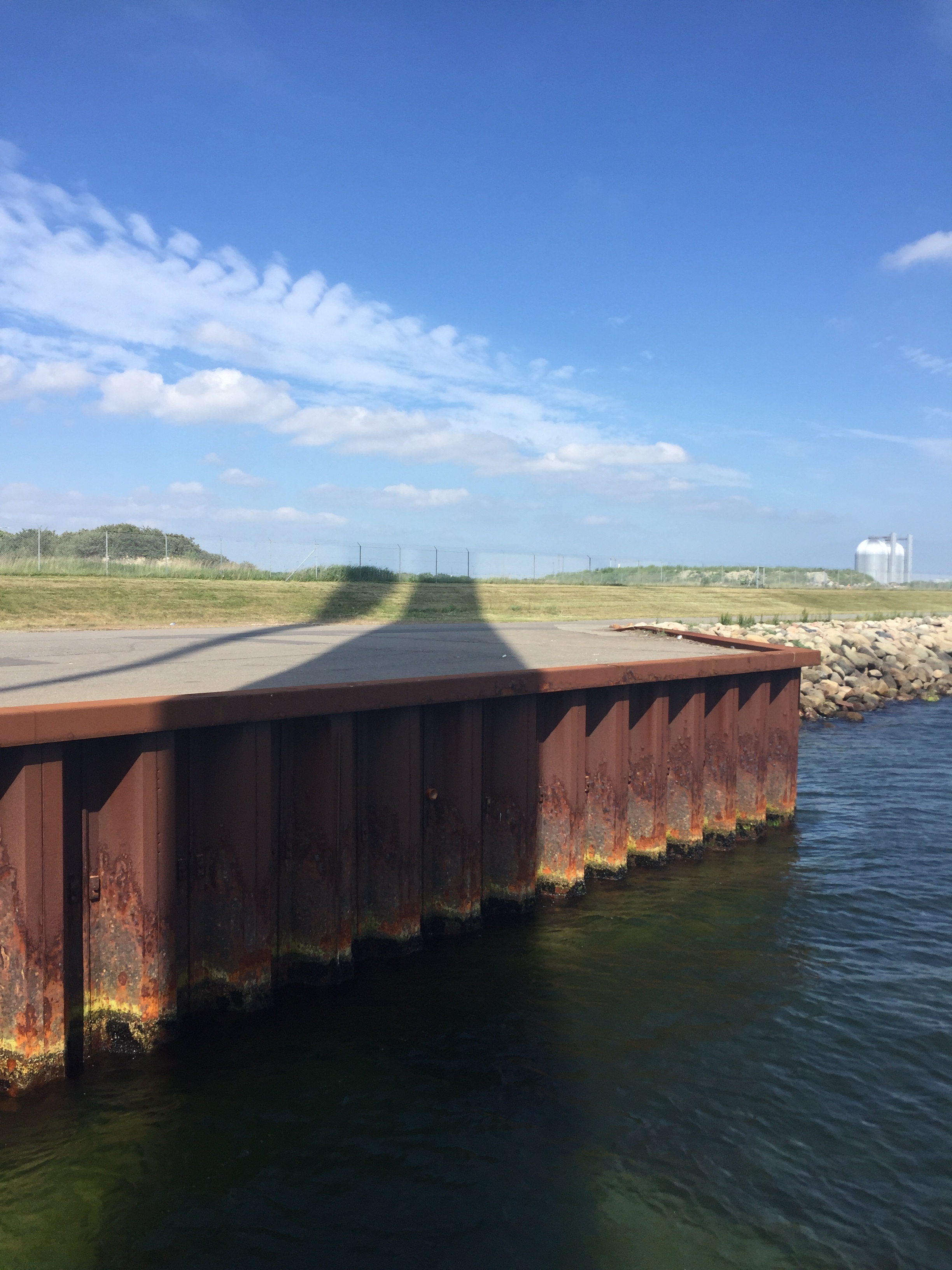 Day 16: 5 June 2018
Surprisingly enough, I have actually been taking a class (Environmental Philosophy) this entire trip. I took this day to work on my final paper.
Day 17: 6 June 2018
Just to balance out all the traveling, I took this day to finish up my final paper and prepare for our final debate too. (I know, 2 days in a row - My Heart is in the Work).
Day 18: 7 June 2018
We finished up our last day of class for the first session with a healthy debate and goodbyes for the students heading back to the US. With my roommates, I walked a bit more around familiar areas and stopped at a new place to eat - as a sandwich, it was good; as a bagel, I was missing New Jersey.
Day 19: 8 June 2018
For the four-day weekend, I headed to the motherland of bagpipes, kilts, and tartan (shout out to CMU for teaching me to appreciate all of these under-rated things). My mom had arrived in Scotland earlier in the week for a business trip so I took a plane, bus, train, and scenic walk to meet up with her and her coworker in Melrose for dinner and a visit to the ruins of Melrose Abbey.
Day 20: 9 June 2018
My mom, her coworker, and I first went to Abbotsford House, the home of famed author Sir Walter Scott, which had an interesting interior, beautiful gardens, and small chapel.
We then went to Floors Castle, which is still owned and live in by the family of Duke of Roxburghe. The castle was nice and the estate had a great view of a small river. On our Riverwalk, we walked directly through a cow and sheep pasture. The cows were especially curious and followed us until we reached the river - and yes, this was the right route; we double checked the map and direction posts throughout the walk. After that adventure, my mom and I headed to Edinburgh and walked around the area of our hotel.
After that adventure, my mom and I headed to Edinburgh and walked around the area of our hotel.
Day 21: 10 June 2018
In Edinburgh, we embarked on a jam-packed day of sightseeing. First we visited Hollyrood House, the Scottish home of the Queen, and Hollyrood Abbey. The abbey and gardens were beautiful, as was the royal kitty who was quite comfortable with all the visitors.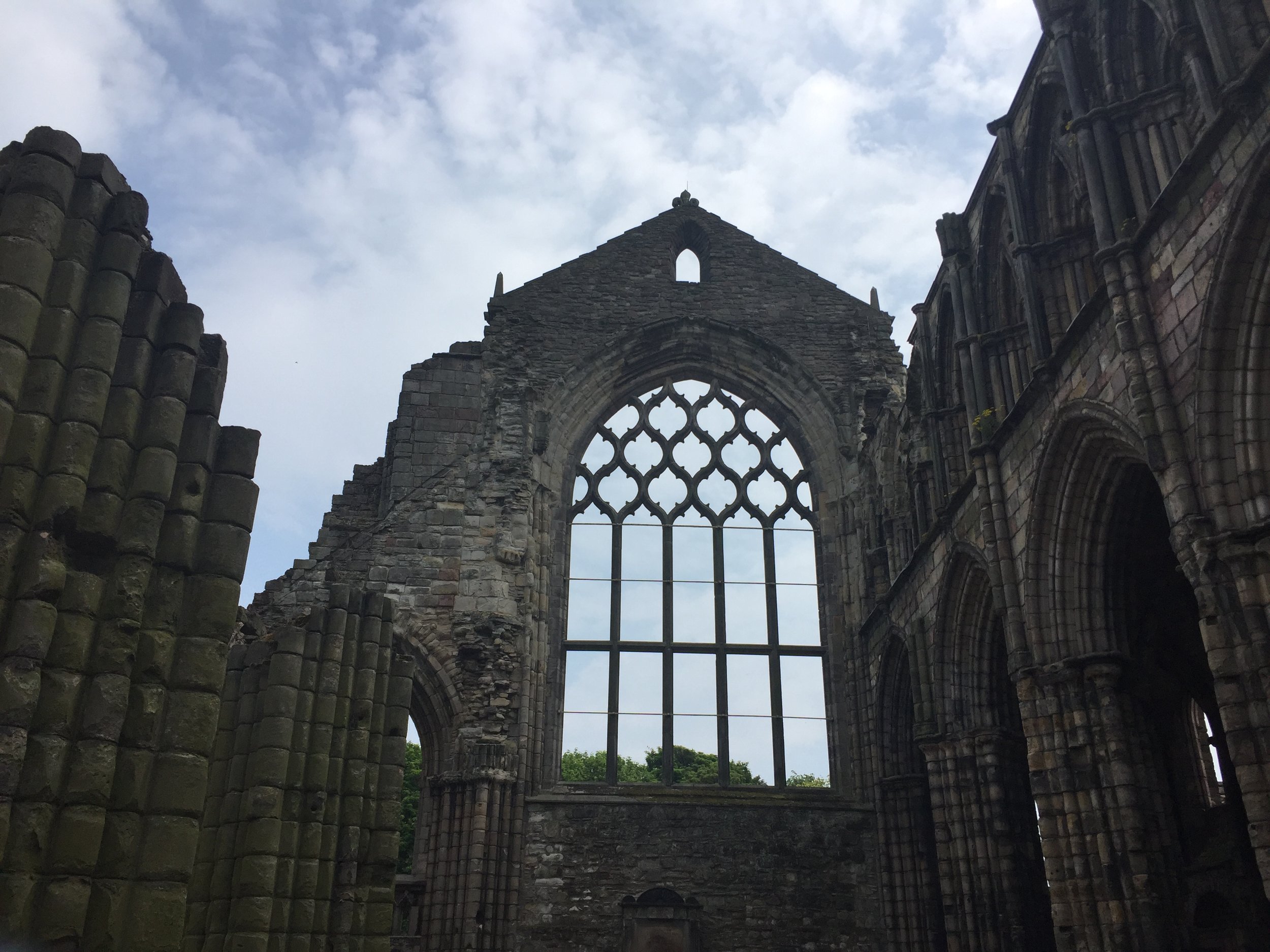 Then, we headed to Edinburgh Castle, which towers above the city on a steep cliff, anchored in volcanic rock. Although very touristy, it had plenty to do, with a collection of buildings of different eras and uses, some of which are still in use and others that are now monuments and museums open to the public.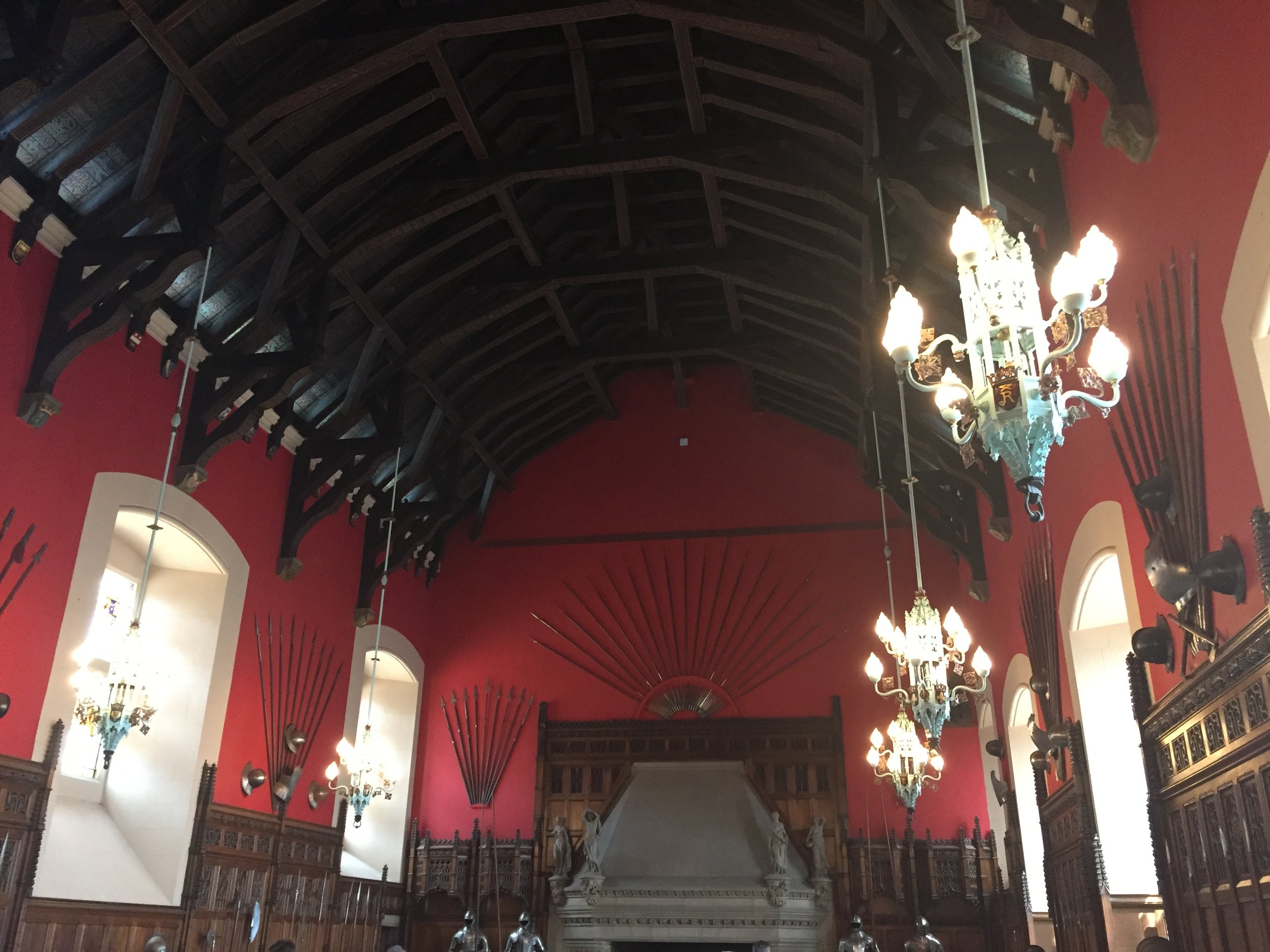 We then headed to Hollyrood Park, which was an incredible piece of the city. Surrounded by urban landscape, the park consists of a few large hills/small mountains that are rocky and relatively barren - mostly grass and blooming yellow bushes. They were steep but still walkable and had an interesting set of ruins as well as great views of the city below. This was easily one of the most special parts about Edinburgh and is something I would highly recommend doing.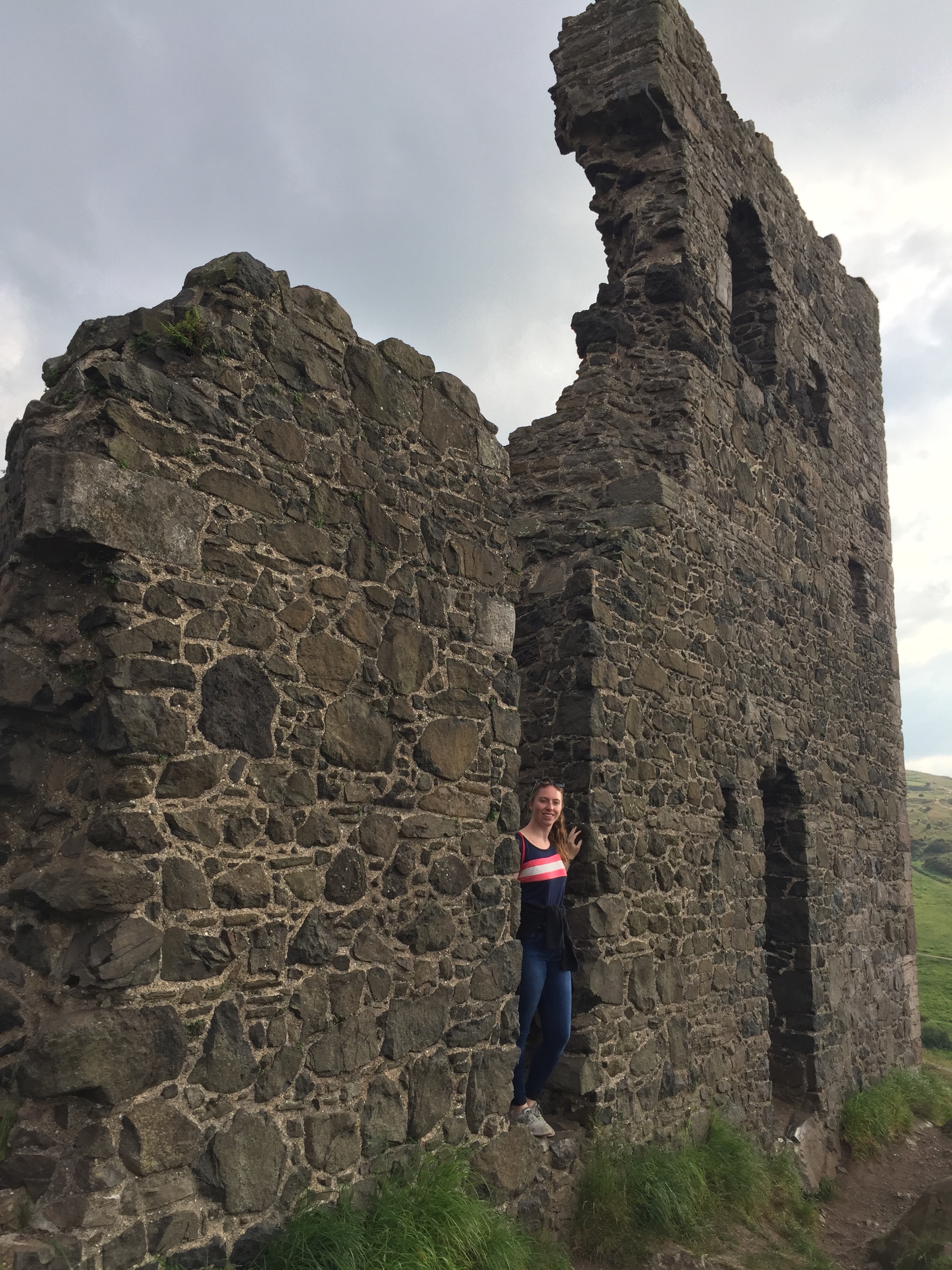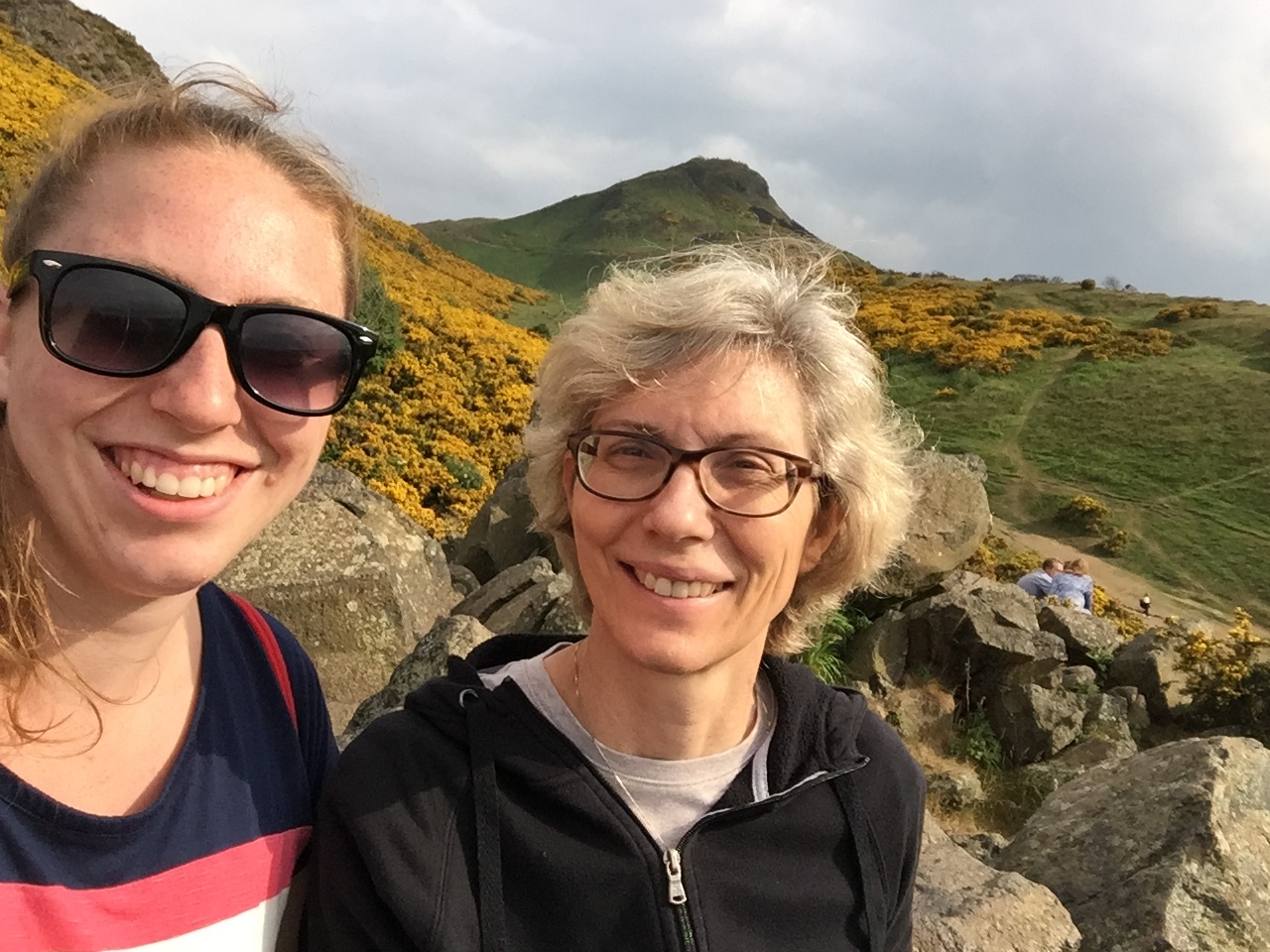 At the base of the park, right next to Hollyrood House, was the Scottish Parliament by Enric Miralles and Benedetta Tagliabue, a uniquely modern building that seemed well situated in the context but boasted a style that I am still undecided about. As we continued to walk through the city, we were surrounded by interesting and historical buildings. To cap off our busy day, we headed back to a busy pub and got some fish and chips, as any good UK tourist would.